Everytime I see a picture of a white kitchen I have to save it to my inspiration folder... so I save it and think "one day that will be mine!". Here are a few bits and pieces that have caught my eye this week.
I love the rich wooden bench tops in this kitchen, they really make the white stand out and add a gorgeous warm feel to the room: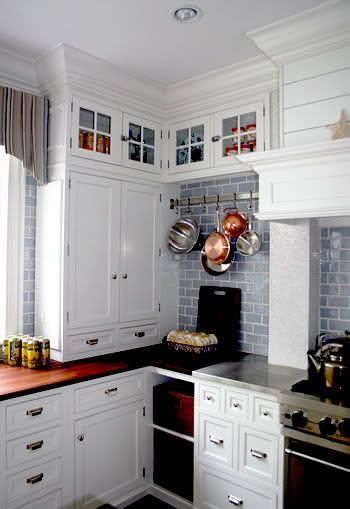 The aged cupboards and sash windows in this kitchen give it an classic look that will never date:
What can I say... this is my dream kitchen. Light and white with tall ceilings, paned glass, a stunning chandelier and beautiful doors open to the outside... bliss!
I love the timeless and ageless look of these kitchens. One day...!